In addition to the 8 week modules you'll get three special tools!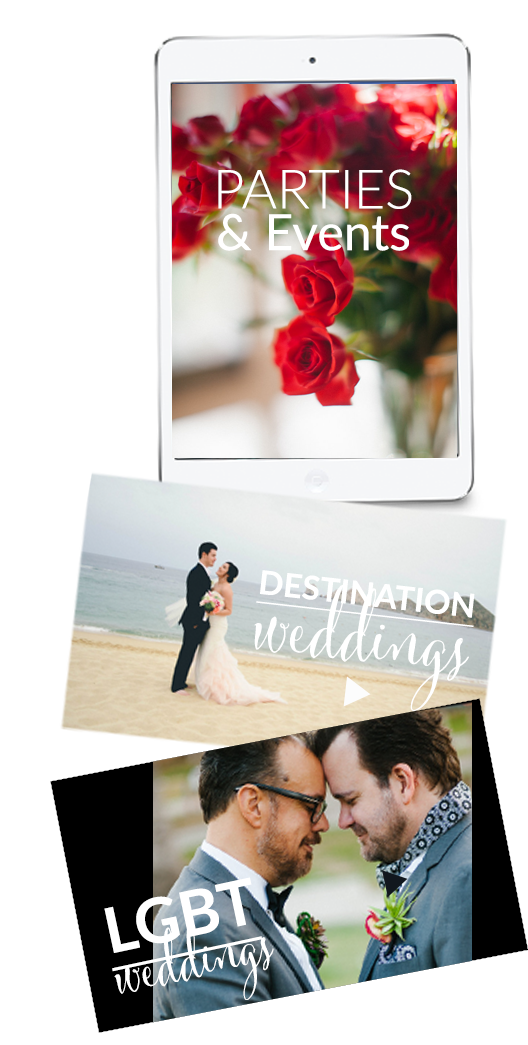 BONUS ONE MORE EVENTS & PARTIES
FOOD FUN & STRIPERS
With this bonus module, you will become well versed on the ins and outs of all the other events surrounding your wedding. Who to invite? Who NOT to invite? How to make sure that each of these before and after events are as smooth sailing as the big day!
BONUS TWO DESTINATION WEDDINGS
Weddings afar create a set of challenges and rewards that are quite different from a wedding at home. With this module you will be well armed to make choices about determining if a destination wedding is right for you, choosing the destination, and how to handle the additional logistics of an event in a far off land.
BONUS THREE LGBT WEDDINGS
IT'S A WHOLE NEW WORLD
The best part of being part of something new is getting to create your very own traditions. I just did and there's nothing more fun or exciting. This module talks about the unique and exciting elements of an LGBTQ wedding.